Vito Nicastro (Co-Director and Founding Fellow) earned a B.A. double-major in History and in Religious Studies from Brown University, an M. Div. with distinction from Weston Jesuit School of Theology, and a Ph.D. in History of Christian Life and Thought from Boston College. He has worked in Ecumenism since 1990 and published a book entitled From Division to Christian Unity. He is Associate Director of the Office for Ecumenical and Interreligious Affairs of the Roman Catholic Archdiocese of Boston. He serves on the North American Orthodox-Catholic Theological Consultation.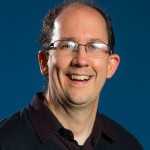 Scott Brill (Co-Director and Founding Fellow) has worked in various leadership capacities for InterVarsity Christian Fellowship in New England for over 30 years and is currently Assistant Regional Director, focused on ministry to Catholic campuses and Catholic students. He is passionate about promoting conversation and reconciliation between Protestants and Catholics and is a member of both the Lutheran/Roman Catholic and Evangelical/Roman Catholic ecumenical dialogues in New England. Scott also serves as a member of the Campus Ministry staff of Assumption College in Worcester, MA where he lives. Contact him at scott (at) instituteforchristianunity (dot) org.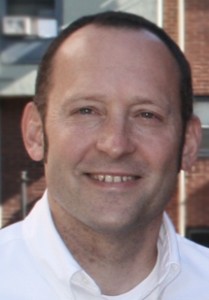 Matt Crane (Staff Fellow) is Director of Christian Education for the Presbyterian Church in Sudbury, MA. He also serves on the Board of Directors of Hospitality Common in Sudbury, MA, a faith-based non-profit providing services to marginalized communities. Previously, Matt has served as a pastor in the Lutheran Church, ELCA. He thoroughly enjoys being a part of the work of helping the Church to flourish and grow and sees the unity of the Church as critical to a flourishing and growing Church. Matt married his wife, Kim, in July 2011. He holds degrees from Moravian College (B.A.) and the Lutheran Theological Seminary at Philadelphia (M.Div.).